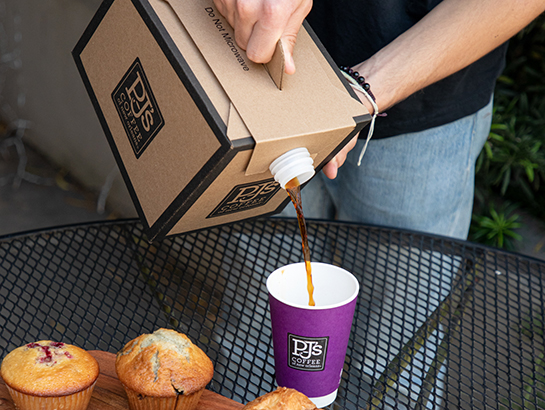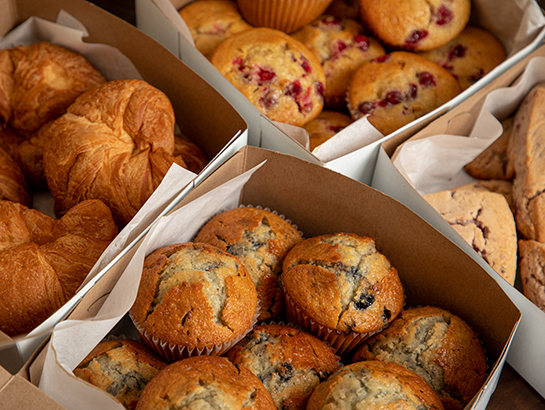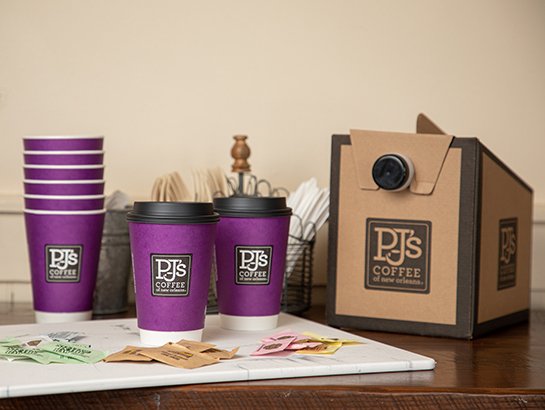 PJ's Coffee San Antonio Breakfast Catering Services
A World of Flavor Catered to You in San Antonio
Conveniently located in San Antonio at 9811 IH- 10 West, PJ's Coffee was founded in 1978 with a mission to bring the spirit and passion of New Orleans into one flavorful and delicious cup of coffee. Our secret to delicious single-origin coffee is simple. We roast only the finest quality Arabica beans, curated from countries around the globe, such as Ethiopia, Brazil, Sumatra, and Colombia. Now you can savor our gourmet coffee and sweet treats with our breakfast catering services in San Antonio, Texas .
All Day Breakfast and Coffee Catering
Nothing brings people together like great coffee and food. Spread some joy one sip at a time with our breakfast catering services in San Antonio. Whether you need catering for a corporate function, party, or special occasion, PJ's breakfast and coffee catering is the perfect way to start your day. Our specialty coffee shop in San Antonio, TX serves freshly baked pastries and assorted treats, hot or iced coffee, tea, hot chocolate, and sandwiches for breakfast or brunch. With a wide variety of options available, we make breakfast and coffee catering easy with made-to-order catering trays for events of all sizes. At PJ's Coffee, we offer same-day breakfast catering, or you can schedule catering for your event ahead of time. To learn more about our coffee and breakfast options, call your PJ's coffee shop near you today or visit us at 9811 IH- 10 West to plan your order!
Place an Online Order at PJ's Coffee
At PJ's Coffee in San Antonio, we take pride in serving only the best coffee and breakfast. From farm to cup, we are dedicated to delivering a delicious and unique breakfast experience. If you need help coordinating food for your event, our team is happy to lend a hand. Order online today or contact PJ's Coffee in San Antonio, TX for the best breakfast catering near you.
Nearby PJ's Coffee Locations
Directions